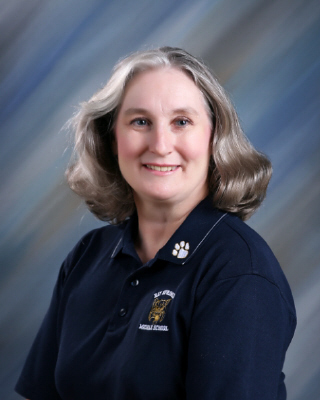 If you are a virtual student, assignments will be posted in Google Classroom.
Click here to go to Google Classroom to find your assignments.
Remember to use your FULL Carroll County School login (student11111@carrollcountyschools.com).
Click here for instructions how to access Google Classroom at home: How to Get to Google Classroom.
Biography:
Education:
B.S. West Georgia College
M.S. University of West Georgia
Ed..S Jacksonville State University
I have been a special education teacher since 1991, and I have been at Bay Springs since 1999. My experience includes CBI, Self –Contained. Resource and Co-teaching. I am married, and I have three children, ten grandchildren, and two dogs. In my spare time I enjoy crafts, traveling, and spending time with my family.