Bobcat Bulletin 1.11.21 - 1.15.21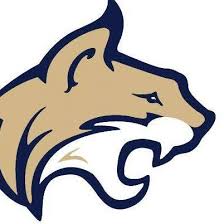 ---
Bobcat Families,
This week at BSMS….
Spring sports are just around the corner. Students must have a physical on file to participate in spring sports. The physical forms can be found on our website, in the front office, or through the link provided. We will post tryout information as soon as we have the dates. Tennis tryouts are this week. Soccer tryouts are tentatively scheduled for 1/19, 1/20, 1/21. Track tryouts TBD.
Check out the links to our Band and Chorus Winter Concerts. Hats off to our students for a wonderful performance!
Additionally, we also had our first ever Guitar Winter Performance. We are really excited about the progress that each of our Guitar classes made throughout the first semester. Check out the link below.
6th, 7th, and 8th Grade Guitar Winter Concert
Monday-Girls and Boys Basketball vs. Haralson @ Haralson, Wrestling vs. Carrollton @ Home
Tuesday- Tennis Tryouts, Boys and Girls Basketball vs. Haralson @ Home
Wednesday- Reading Bowl Practice, Art Club
Thursday- Boys and Girls Basketball vs. Bremen @ Bremen
Friday- AR Party, Individual Wrestling Tournament @ Temple High School
Saturday- Boys and Girls Basketball vs. Carrollton @ Carrollton