Bobcat Bulletin 5/11/2020 - 5/15/2020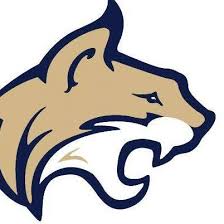 ---
Bobcat Families,
Happy Mother's Day! I hope everyone is enjoying the beautiful day.
Virtual Awards Information: Please see below for the dates and times of our Virtual Awards. Award ceremonies will be recorded for those of you who can not attend at 10:00 AM.
Distance Learning Packet Return: If you completed Distance Learning Packets please return your packets to the appropriate grade level box outside the front office by May 15th.
Student Personal Items: Student items can be picked up and dropped off (Chromebooks, Library Books, etc.) starting on May 18th from 4:00-7:00 PM. Please see the schedule below. You will pick up and drop off items outside of the gym. This will be a drive up service. We will have staff members to assist with this process.
6th Grade

May 18th

4:00-7:00 PM

Outside Gym

7th Grade

May 19th

4:00-7:00 PM

Outside Gym

8th Grade

May 20th

4:00-7:00 PM

Outside Gym
8th Grade Parade Canceled: Unfortunately, we have had to cancel/postpone our 8th Grade Parade due to District guidelines. We would really like to do this as soon as our School District guidelines allow.